A Sombra Emergente de uma Suspeita
Francisca Dores
Henrique Queirós
Marta Santos
Miguel Martins
O seu nome entre as vítimas.
A cassete que encrava.
O telefone que toca.
A notícia de que Lucinda chega.
O jantar que fica reduzido a cinzas.
As ventoinhas que rugem e o calor que oprime.
O estado de Lima está em queda livre e o tempo já não existe: os dias são um. Um dia só.
Amongst the victims' names, his own.
The cassette tape that jams.
The telephone that rings.
The news of Lucinda coming.
The dinner burns to ashes.
The fans that roar and the oppressing heat.
Lima's condition is deteriorating, and time no longer exists: all days are one. One lonely day.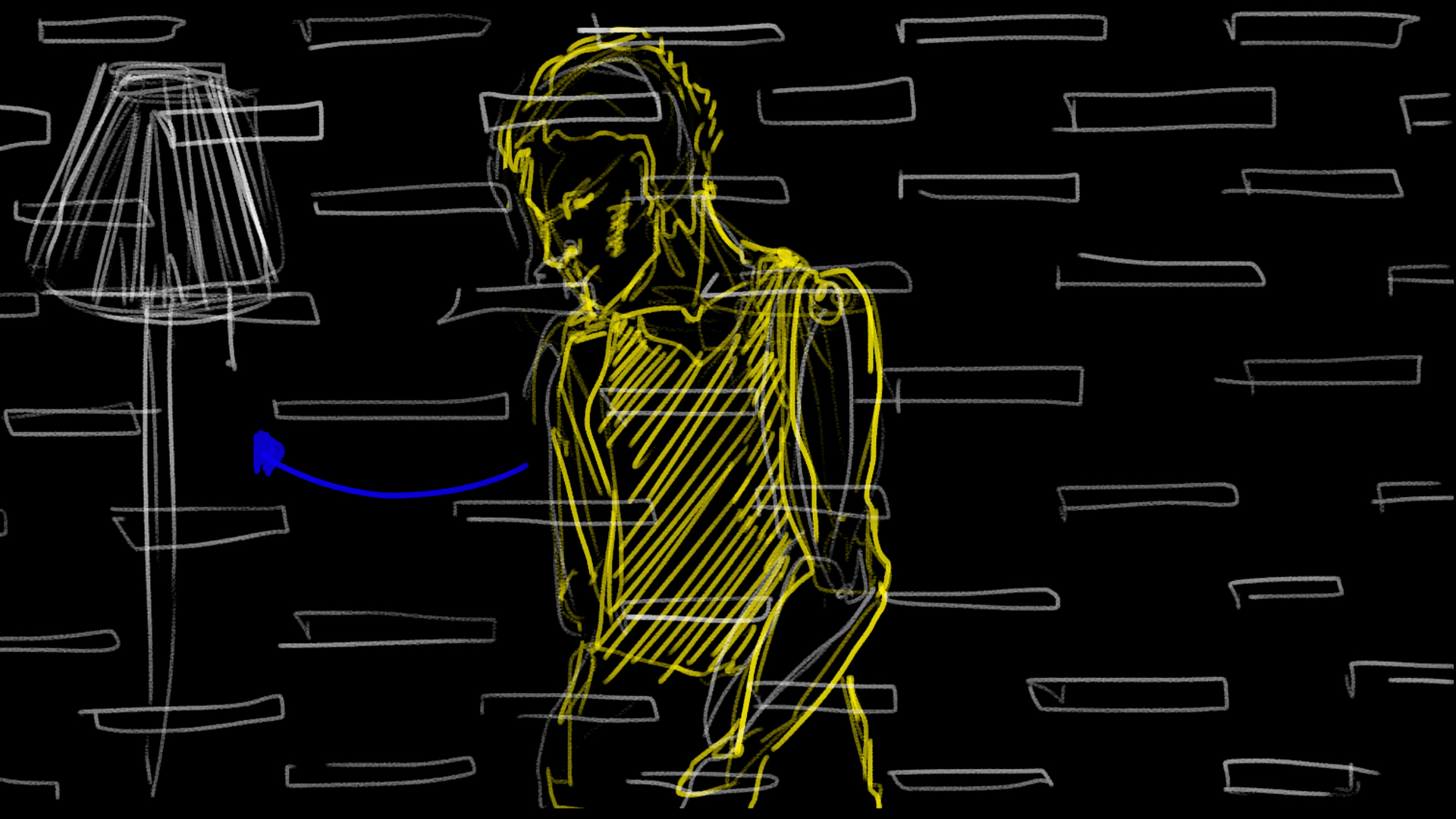 Ano
Year
2020/2021
Título
Title
A Sombra Emergente de Uma Suspeita
The Emerging Shadow of a Suspicion
Categoria
Category
Ficção
Fiction
Realizadora
Director
Francisca Dores
1º Assistente de Realização
1st Assistant Director
João Santos
Argumento
Screenplay
Francisca Dores
Guião
Script
Francisca Dores
Direção de Fotografia
Cinematography
Henrique Queirós
Assistente de Imagem
Image Assistant
João Pedro Pinheiro, João Carlos da Silva
Direção de Arte
Art Direction
///special.costume.warble, Sara Vieira
Anotação
Script Supervisor
Marta Santos
Direção de Som
Sound Direction
Henrik Ferrara
Assistente Som
Sound Assistant
Guilherme Correia
Montagem
Editing
Marta Santos
Música
Music
Henrik Ferrara, Francisco Oliveira
Duração
Runtime
16 min 00 sec
Formato de Exibição
Aspect ratio
16:9 (1.78:1)
Direção de Produção
Line Production
Miguel Martins
Assistente de Produção
Production
Assistant
Inês Jonas
Produção
Production
ESMAD - P.PORTO